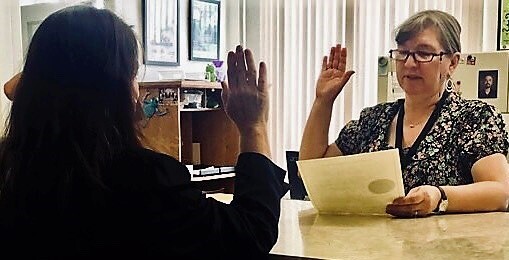 Serving the Community
Karen has logged thousands of non-paid hours to the people of the State of Missouri. She is currently serving as a nonpaying Member on the St. Joseph Planning Commission, located in St. Joseph, Missouri's District 9 and promotes health, safety, and general welfare for the community. Karen has been a sworn-in, Certified Deputy Registrar for Buchanan County in a nonpaying position since 2007; wherein she serves the community via registering qualified applicants to VOTE, and provides pertinent information of education in elections; dates, and; precinct locations. While on the Board of March of Dimes, a national foundation that works toward preventing birth defects, infant mortality and fighting to save the lives of premature babies; Karen represented Northwest Missouri on numerous occasions. Karen has traveled to the State Capitol in Jefferson City ~ in support of saving the lives of the unborn, and; promoting women's health during pregnancy. During her time at Missouri Western State University; Karen learned to speak French, Spanish, and Basic Arabic. This has enabled Karen to volunteer in medical clinics in Northwest Missouri, and; provide translation services for diverse populations that include but not limited to, the under-served.
Time, Talent, Treasure
Over many years; Karen has generously given her time, talent, and treasure to these District 9, and Northwest Missouri Organizations: Second Harvest Food Bank, Trails West, Open Door Food Kitchen, St. Joseph YMCA, Noyes Home for Children, Mayor's Thanksgiving Dinner, Our Lady's Garden at Our Lady of Guadalupe, State Federations and Labor Councils, St. Joseph Parks and Recreation/St. Joseph School District Basketball, St. Patrick's Annual Fiesta, St. Joseph Christian School (Art), and VEST (Volunteers, Educators, Students Together) - St. Joseph School District. Additionally, Karen has mentored community youth in governmental elections and politics, higher education achievement, Arms & Ammo~Target Range Safety & Proficiency (to include U.S. Constitution education on, The Second Amendment), ACT preparations and testing, heart health matters, and; (together with her son), a children's lung-health initiative.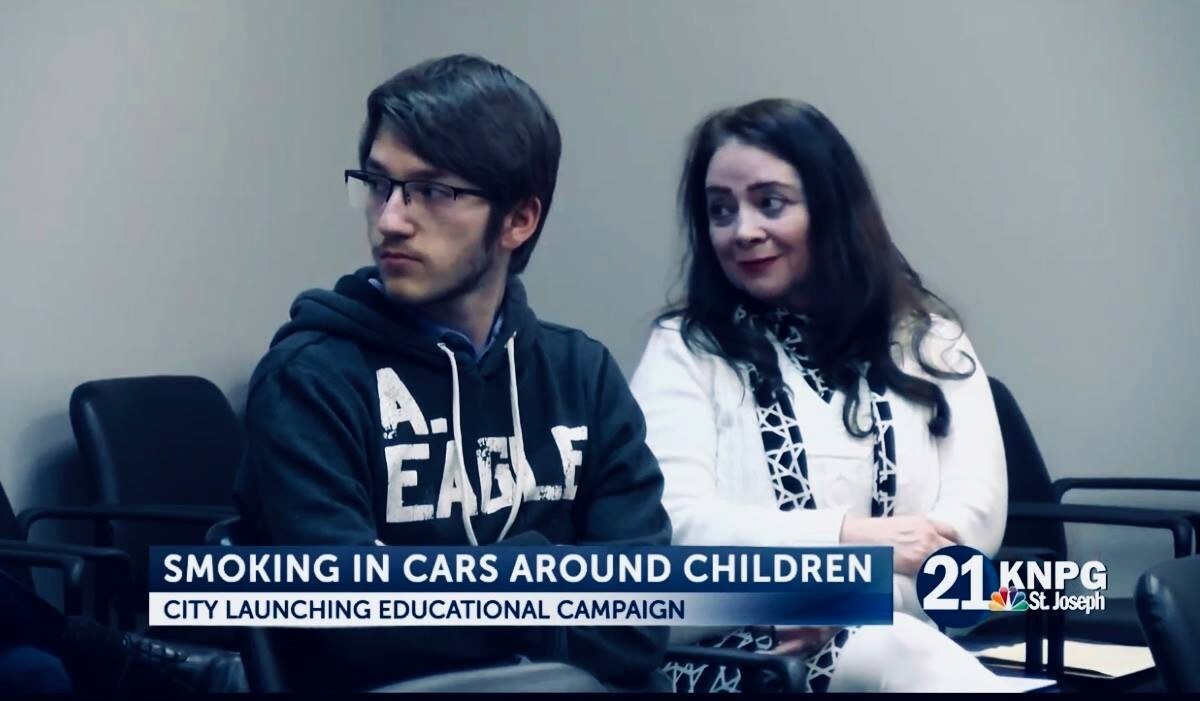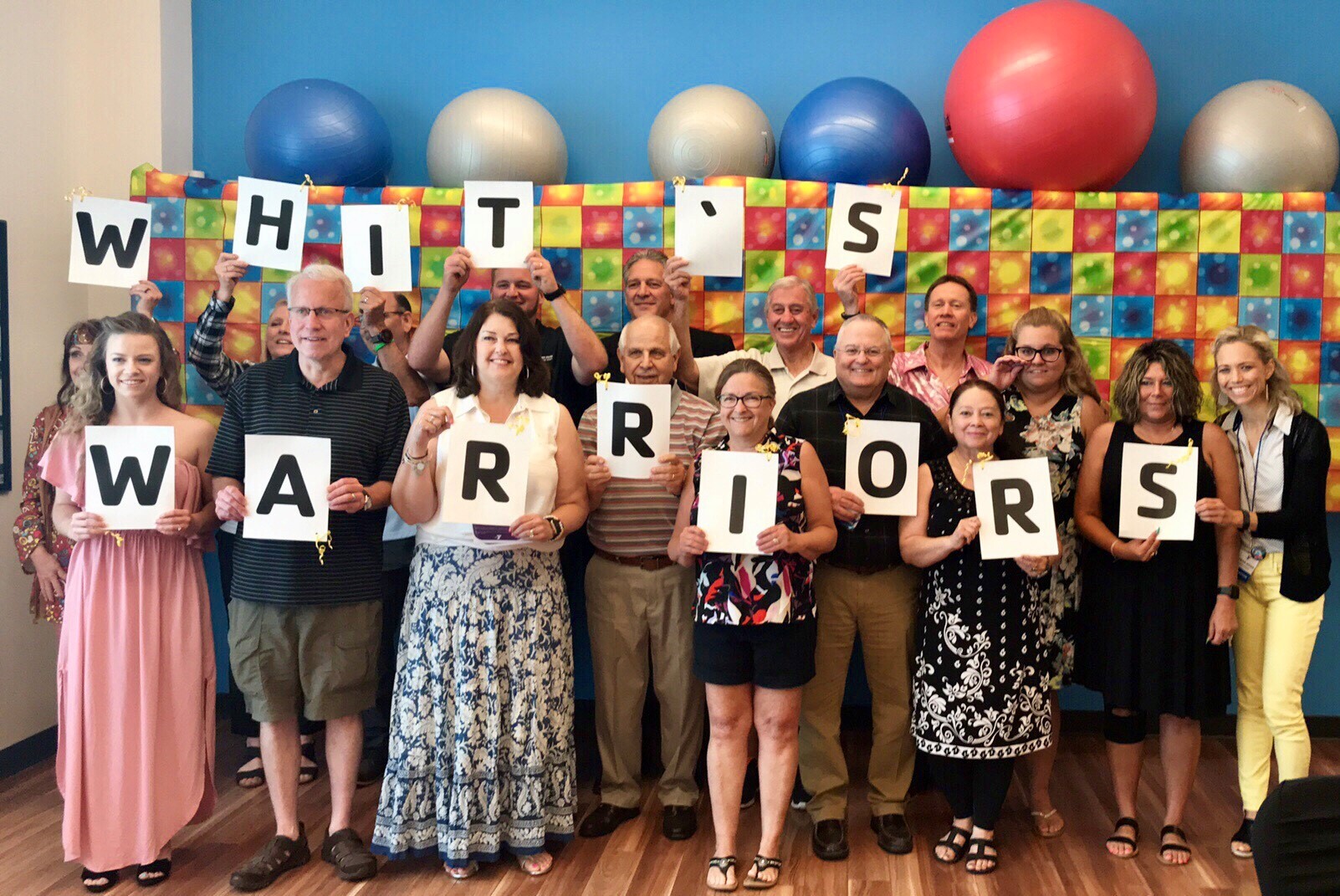 Blessings
Karen is a United States Armed Services ~ Military Wife, and Mother. She enjoys sharing time with her family, friends, pets, and Armed Services Military family (stateside, and around the world). Karen is a Tutor, Artist, Photographer, Cyclist, Coach, and Collector of Fine and Abstract Art. She enjoys all things Biology, Genetic research, travel, and all athletics; especially Football (watching friends and family play NCAA and NFL), Baseball, Basketball (you can find her at a H.S. game cheering for the Home athletes; and thanking the Visitors for traveling to the game- site), Trout Fishing, Track, Soccer/Fútbol, Hockey, Horseback Riding, White Water Rafting, Strand Cruising Cycling, and Downhill Skiing.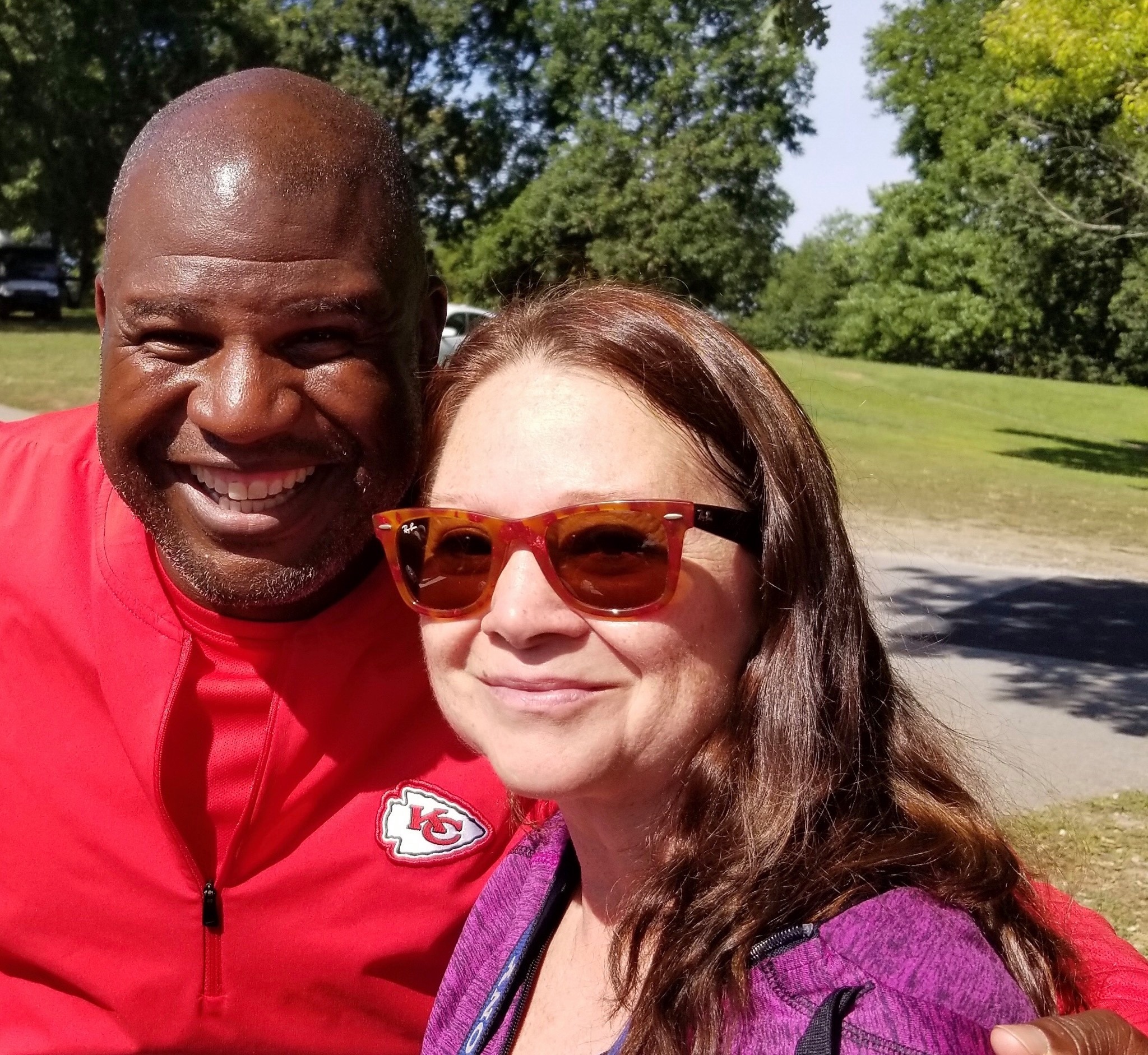 Karen supports the State of Missouri Constitution; The United States Constitution, and; ALL of the Amendments to the US Constitution, to include but not limited to:

The Bill of Rights is the first 10 Amendments to the Constitution. It spells out Americans' rights in relation to their government. It guarantees civil rights and liberties to the individual—like freedom of speech, press, and religion. It sets rules for due process of law and reserves all powers not delegated to the Federal Government to the people or the States. And it specifies that "the enumeration in the Constitution, of certain rights, shall not be construed to deny or disparage others retained by the people."
The First Amendment provides several rights protections: to express ideas through speech and the press, to assemble or gather with a group to protest or for other reasons, and to ask the government to fix problems. It also protects the right to religious beliefs and practices. It prevents the government from creating or favoring a religion.
The Second Amendment protects the right to keep and bear arms.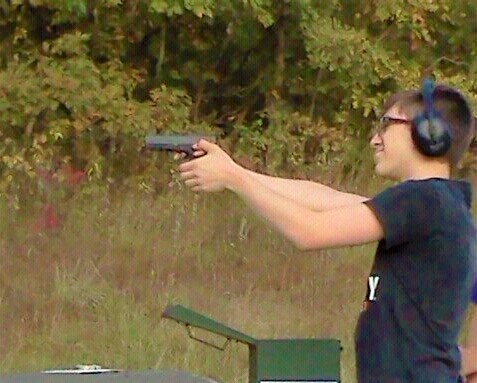 The Third Amendment prevents government from forcing homeowners to allow soldiers to use their homes. Before the Revolutionary War, laws gave British soldiers the right to take over private homes.
The Fourth Amendment bars the government from unreasonable search and seizure of an individual or their private property.
The Fifth Amendment provides several protections for people accused of crimes. It states that serious criminal charges must be started by a grand jury. A person cannot be tried twice for the same offense (double jeopardy) or have property taken away without just compensation. People have the right against self-incrimination and cannot be imprisoned without due process of law (fair procedures and trials.)
The Sixth Amendment provides additional protections to people accused of crimes, such as the right to a speedy and public trial, trial by an impartial jury in criminal cases, and to be informed of criminal charges. Witnesses must face the accused, and the accused is allowed his or her own witnesses and to be represented by a lawyer.
The Seventh Amendment extends the right to a jury trial in Federal civil cases.
The Eighth Amendment bars excessive bail and fines and cruel and unusual punishment.
The Ninth Amendment states that listing specific rights in the Constitution does not mean that people do not have other rights that have not been spelled out.
The Tenth Amendment says that the Federal Government only has those powers delegated in the Constitution. If it isn't listed, it belongs to the states or to the people.
(National Archives, 2020)