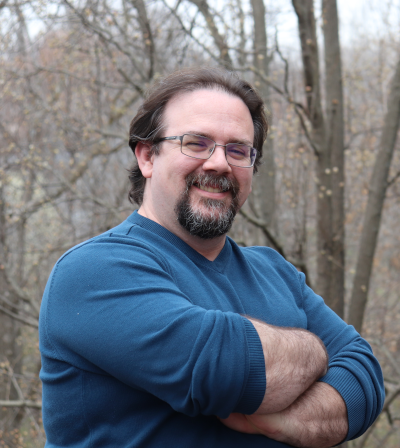 Born in Philadelphia PA, Robert McCourt was raised by his father, a union printer, and mother, a medical assistant, and helped take care of his three younger siblings. His upbringing taught him the value of hard work, respect for elders, and to always be considerate of how one persons actions affect another. Always a curious child, he developed a love of puzzles, logic, and seeing how things worked.
At eighteen he moved to Boston, Massachusetts to pursue education. While there he met the love of his life and wife of 22 years Conswelia. She introduced him to her family, and also introduced him to the beauty of Missouri's Ozark region. Growing up in a city, the idea of "acres" was a foreign concept. But he came to embrace the joys of outdoor recreation.
The years following brought his two children - Xander (20) and Anastasia (17). Seizing an opportunity to relocate for work, he moved his family to the Blue Springs area for its good schools, proximity to nature, mix of large city convenience and small town charm. Being strong believers in cultural diversity, he and Conswelia have hosted and been parents to foreign exchange students - Andy (China), Lejla (Bosnia), Sama (Jordan), Mary (Ukraine), and Haro (Thailand).
As a software engineer, he has built a career on listening to others, thinking about opposing viewpoints, and coming up with solutions to complex problems. These skills and other can be brought to bear in the service of the people of MO District 31.