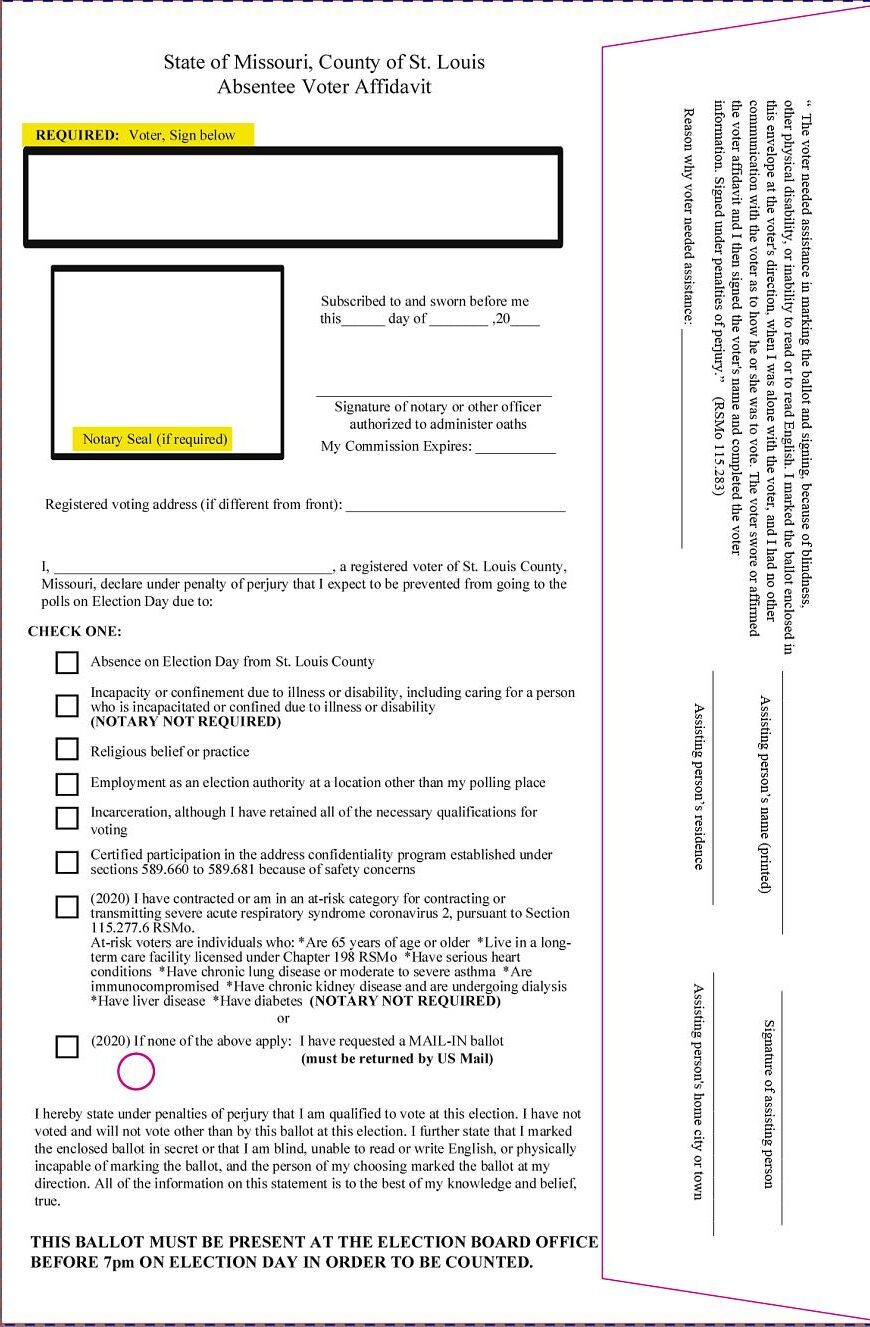 The Election Board has begun sending out ballots! If you vote either by mail-in or absentee ballot, you must return your ballot in this envelope.
Fill in the envelope correctly! There were many votes not counted in the August election because of improperly filled-in ballot envelopes. When you return your ballot, be sure to mark the envelope:
Sign the signature box;
Check ONE box, either


one of the seven reasons for voting absentee,
OR
requesting a MAIL-IN ballot.
You may need to:
Have your ballot notarized, if the box you check does not say "notary not required"
Write in your registered voting address, if that is not where the ballot was mailed
Write your name on the long blank line, if you are voting absentee;
In addition, if you are filling in the envelope for another person, you will need to fill in the flap of the envelope.